Rachael Ray Show Proposed Redesign
Whether you love her or hate her, there's no denying Rachael Ray is the queen of food tv. Her daytime television show and accompanying website is undergoing a bit of a redesign. I was invited to design a proposed template for the website, starting with the home page.
[update] They went ahead and built the site using almost none of my design. Oh well.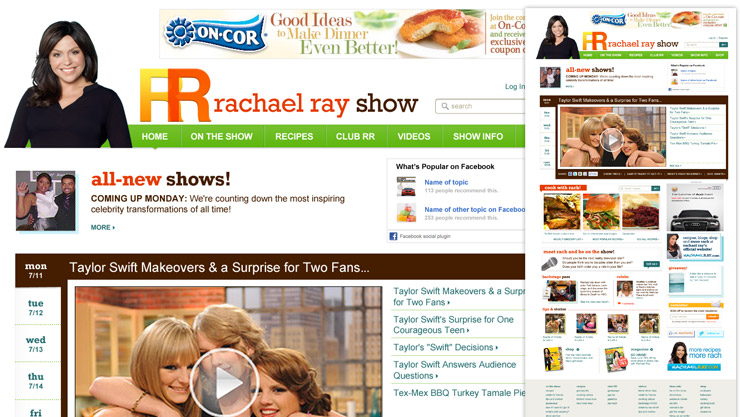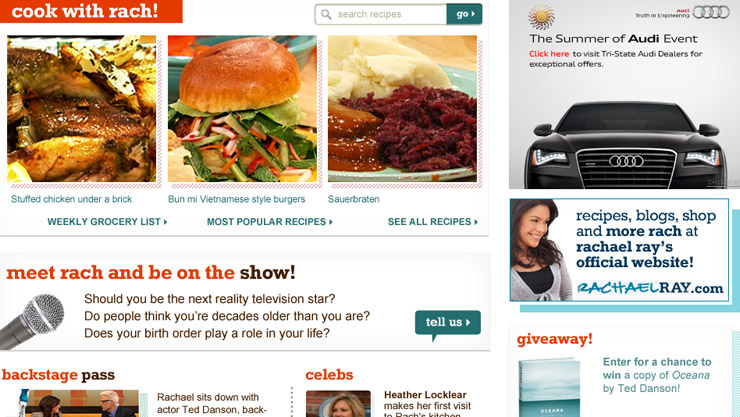 ▲


TOP